We understand the pulse
of your business
Providing customized solutions for
integrated marketing & communications
Your Strategic Partners in Communication
One-stop solution
For all your Branding and Communication needs
We hear you and
your story
We help you Communicate!
Your identity. Your name. Your story. A brand is all that and much more. It takes years to build a brand and so it is important to pay attention to every step. Every step in building a brand is as important as building a strong foundation for a building. Communication is key to build a strong brand and sustain it. Stronger and deeper the foundation, the sturdier and firmer your brand stays. Discover the stepping stones and lay the base for a strong foundation towards your brand building through integrated effective communication. Holistic communication solutions all in one place. Your search for 360 branding and communication ends here!
O

ur Methodology


The Circle of Communication
Look at your brand from all perspectives and create the perfect brand communication
Every Company rests on the backbone of effective communication to its various stakeholders. We provide you excellent corporate communication and strategic support to communicate to your stakeholders.
Every organization or business will always need to communicate with its external environment. How best can you communicate with your existing and potential customers, suppliers, investors, shareholders and society, we are here to tell you that and much more!
Every product or service has to be backed by a strong marketing strategy which leverages a sound media mix in the best interest of the brand's success in the markets. We give you a 360 view of your marketing channels and media and help you understand what will work best for you.
We think about your online presence by utilizing the best mix of social media and various digital platforms and technologies to promote your products and services.
A brand is not built overnight. It requires days of weaving a story keeping various aspects in mind. Join us as we build a brand step by step, making it a unique experience for you and your customers.
A one-stop solution for all your project management needs. No job is big or small for us. Let us know how we can help you with your project and we will not only add value but also relieve you of your hassle and stress.
w

hy CIRCLE 3

6

0

brand solutions?
Transforming brands to grow through integrated communications. We are here to strategize with you and develop the right communication mix which is the best for you and your brand in order to make it a unique experience for one and all.
A circle is complete when you join hands and bring your energies together. We are a circle of friends who have worked together in the past and are now bringing our expertise and knowledge together to provide an all-round or 360 view to your brand and your story. Ours is a circle of trust so be rest assured, you are in safe hands.
Chinmay Khedkar
Branding & Project Management
Anu Soman
External Communications & Event Management
Neha Ingawale
Software Developer & Digital Marketing
Vaishali Heblekar
Corporate Communications
Nehal Bagale
Senior Graphic Designer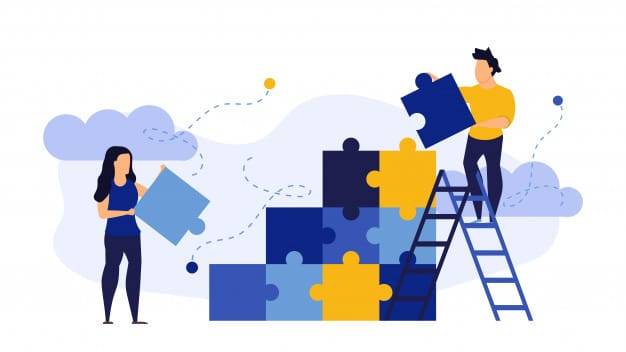 The ongoing pandemic crisis is turning from bad to worse. Many of the regional agencies like mine who have been hoping that work will get …